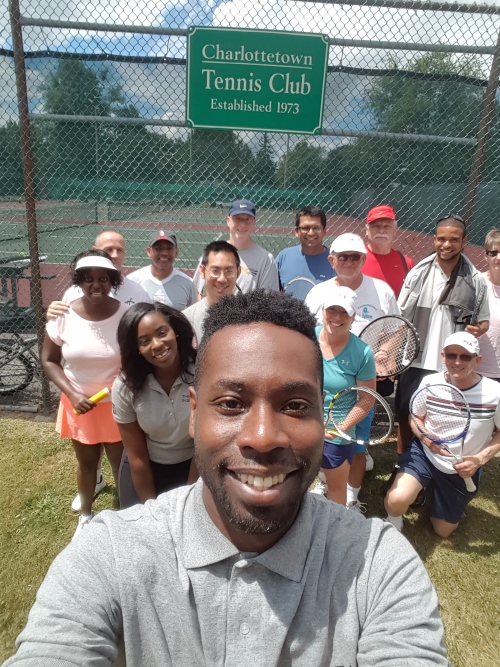 ( CTC group selfie @ our social round robin! )
Tennis anyone? Since 1973, the Charlottetown Tennis Club (CTC), member of the Scarborough Tennis Federation (STF) and the Ontario Tennis Association (OTA), has served up tennis for the vibrant and diverse East Scarborough community of Port Union!
From our well attended social round robins, to organized house leagues, and competitive inter club (STF B2, C1 & Junior Co-Ed ) league play for starters, CTC is an active community club that has quality programming for everyone in your family!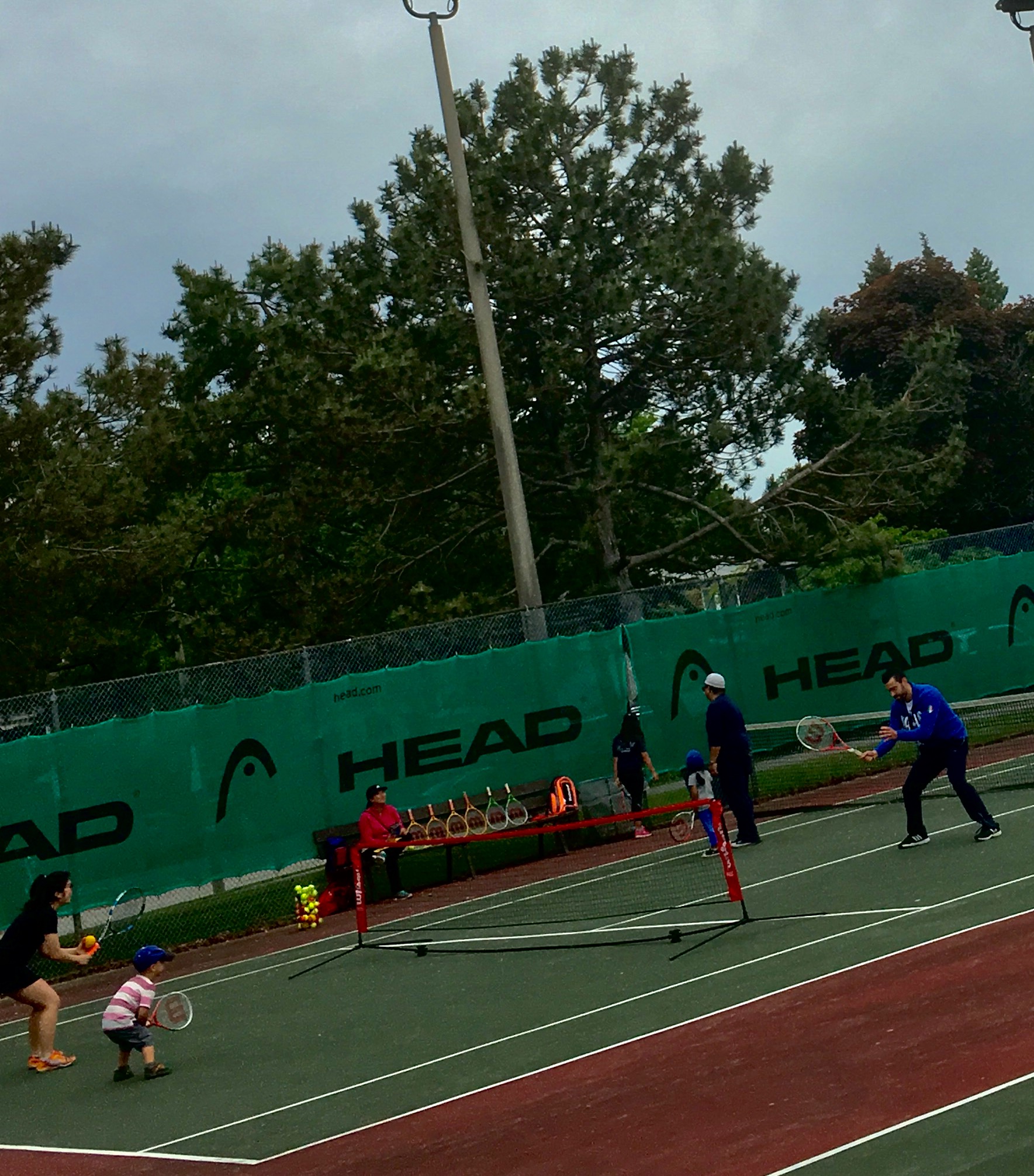 New to tennis? Our Club Pro, Adam Weatherby( Scarborough's 2017 & 2018 Coach of the Year ) is back for a 15th season and continues to run an array of professional level, affordable group clinics that will teach you all the fundamental skills needed to hit the courts with confidence !
For people who prefer 1 on 1 learning, or with a friend/family member, Adam offers Private and Semi-Private lessons for members of any age or skill level.
CTC is a non-profit Club, dependent on volunteers for all Club operations in order to keep membership rates reasonable and the facility safe for everyone to use. We always need more hands on deck, so please consider supporting the Executive Committee by helping at socials, Try Tennis days, maintaining/growing our online/social media presence, or joining the Executive Committee itself to directly be involved in the decision making!
Your yearly Membership Fee funds Club expenses, such as, city permit fees ($2,000 + per year ), Balls + Refreshments for STF Inter Club league matches and socials ( $100's per year ), equipment such as windscreens/nets ( $100's each ) and even the court surface itself ( $13,000 to resurface in 2013 and lasts 10 years or less ).
Membership Registration Forms will be available in February online and at the Port Union Community Centre,

Charlottetown Tennis Club (65 Charlottetown Blvd.) is located at Lawrence and Charlottetown Blvd. (west of Port Union) in Scarborough. The club has three outdoor courts, lit for evening play. The club is located next to the Port Union Community Centre, which has full service washroom and gym facilities.
( Pictured below - Our STF InterClub B2 League Team! )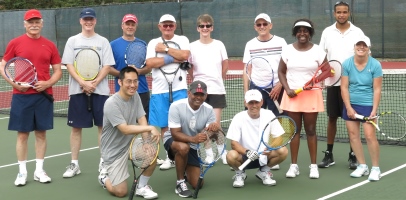 Club hours are 8:00am to 11:00pm daily. Non-Members may use the courts during public hours (see the Public Hours tab for further information) provided they follow the rules of the Club (which are posted on the bulletin board at the courts). A key must be obtained from the Community Centre in order to gain entry to the courts. Non-Members (Adults 18+ - under 18 must be accompanied by an adult) must leave a piece of identification, in order to receive the key. The identification will be returned once the key has been returned. Members are still permitted to play during both public Prime-Time and Non Prime-Time hours. The Head Pro, at his Discretion may run programs at any time for club members which may result in all courts being reserved or used. NO outside coaches or ball hoppers are permitted at CTC at any time without written consent of the CTC Head Pro. There are adequate, underused PUBLIC Tennis Courts located at Sewells Rd & Brenyon Way in Malvern, conveniently located near CTC. There are also 4 courts situated at Brimley Rd at the 401 that are lit for nighttime play.
Please consider supporting our Club and your local community by purchasing a yearly membership !!!